Professor Mbulungeni Madiba 
University of Stellenbosch
Mbulungeni Madiba is a Professor and Dean of Education at the University of Stellenbosch. Prior to this appointment, he was the Director of Multilingual Education Project at the Centre for Higher Education Development (CHED) at the University of Cape Town where he also served as the Chair for the University Language Committee. He has over 30 years' experience of teaching in higher education. He obtained his DLitt et Phil in Applied Linguistics at the University of South Africa. His main areas of research are language education, language planning and policy, translanguaging, concept literacy and so on. He has received research fellows in various international universities, including the Mandela Fellow at Harvard University and the Oppenheimer Fellow at the University of London. He has published widely on multilingual education and language planning and policy.
In his keynote presentation, Professor Madiba will discuss the use of multilingual approaches to academic language development rather than through monolingual English. The presentation will show how multilingual students use multilingual strategies such as translanguaging to maneuver the English academic language normativity through an intermingling of languages from their full linguistic repertoires.  The data for the presentation will draw from the four-year UK-UCT multilingual project on Overcoming Barriers in University Education in South Africa. The project focussed on multilingual students' use of their full linguistic repertoires in Maths White Board tutorial sessions (Madiba, 2018). Click here to access full abstract.
Prof Martin Nakata
James Cook University
Prof N Martin Nakata, AM is the Deputy Vice-Chancellor Indigenous Education and Strategy at James Cook University. He is a Torres Strait Islander, holds a PhD in Education, and is recognised internationally as one of the leading Indigenous academics in Australia. He is widely published in national and international academic journals, anthologies, and books on Indigenous educational matters. His research work in the higher education sector to improve outcomes for Indigenous students spans almost four decades, and he has been invited to and delivered over 70 keynote addresses on his ongoing work to professional associations in twenty countries. His current ARC-funded study is focused on ways to build capacities of Indigenous learners in the STEM curriculum areas.
In this year's keynote,  'Learning challenges and capacities of indigenous students in the current higher education context', Prof Nakata will proposition a return to the learning issues and capacities of Indigenous students to function successfully in courses as key to improving their academic performance. To support this proposition, he will draw from his two completed 5-year case studies (2010-2015 & 2016-2021) of Indigenous student support services across two different university settings, an ARC-funded study (2012-2016) of Indigenous academic persistence with students from five universities, and his recent book (2021) on Indigenous student success in university studies.
Mr Alex Barthel 
Currently Alex Barthel is a Higher Education consultant in academic language and learning (ALL). From 1992 to 2011, he was the Director of the former Academic Language & Learning Centre, the academic unit which provided academic and professional English language services to students and staff at the University of Technology Sydney.  He was the inaugural President and he is the current Senior Counsel and Assistant Treasurer of the Association for Academic Language & Learning (AALL Inc.). He was a member of the Australian Government DEEWR/AUQA Steering Committees which developed the 2010 English language standards for higher education (ELSHE), based on the 2009 Good Practice Principles for English language proficiency for international students in Australian universities (GPP). Previously, Alex was Head of the Division of ESOL/Languages in the NSW TAFE Commission, the largest post-secondary educational institution in the southern hemisphere.  Alex has extensive experience in adult language education (English, French & German), staff training, professional development and educational management in Europe and Australia where, shortly after his arrival, he taught English to migrants at the Villawood migrant hostel
In his keynote presentation, "Diversity in academic language and learning: the future may not be what it used to be',  Mr Barthel will discuss the academic language and learning tensions caused by demographic diversity and online modes of learning and the role of academic language and learning centres in the changing higher education landscape.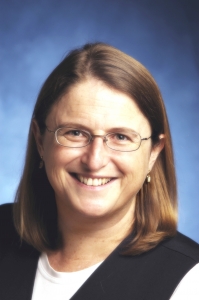 Professor Sally Kift  PFHEA FAAL ALTF
Professor Sally Kift is a Principal Fellow of the Higher Education Academy, a Fellow of the Australian Academy of Law and President, Australian Learning & Teaching Fellows. She has held several university leadership positions, including as JCU's Deputy Vice-Chancellor (Academic). Sally is a national Teaching Award winner, a national Senior Teaching Fellow, a Discipline Scholar (Law) and serves on many tertiary education boards. In 2017, Sally received an Australian University Career Achievement Award for her contribution to Australian HE.
In her keynote presentation, 'Mediating first year student success and wellbeing: Pedagogy and practice in a pandemic', Professor Kift will discuss first year student success and wellbeing and the lessons learned over the eighteen months of pandemic pedagogy and what works best for the first year student experience.